Industries
MARC has deep expertise across many industries
Working alongside clients on their most critical challenges often results in new industry perspectives and insights.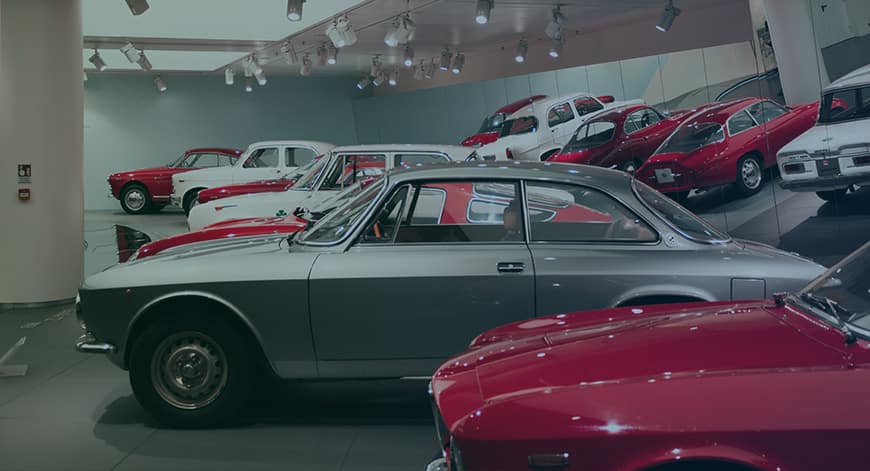 Industry
Automobile & Mobility
We help businesses reach the right channels, factoring the need for efficient supply chain, R&D, and consumer studies. Our consulting helps management make the right decisions to enhance growth and reach profitability.
Seamless mobility connects the dots and paves the way for swift and long-lasting development. In 2021, the total value of the car and automobile manufacturing market in the United States was $82.6 billion. As the automotive industry makes further advancements in EV and AV technology, the world will see massive business system transformations. Navigating through these rapid, invention driven shifts is crucial in today's business environment. However, projected buying behaviours vary across countries- while customers in Asia prioritized collision protection, those in Europe and the US prioritized maintenance updates. At MARC, we prioritize wholesome and sustainable growth. Our experts assist firms to pick the right supply chains, provide research and development studies and develop strategic frameworks that help automobile businesses navigate through the curves and zoom into the future.
Industry
Hospitality
With expertise in the Goan Hospitality sector, MARC has been at the forefront in one of the largest & diverse Hospitality markets of India. MARC's Research & Analysis has helped clients identify regions, by undertaking surveys to understand the region's tourist profile, spending patterns, type of hotel clusters, etc.
The hospitality industry has been severely affected due to the pandemic, and tourist attitudes have changed. The direct contribution of travel and tourism to global GDP in 2029 is expected to be approximately 5,563 trillion U.S. dollars. As more people slowly venture out of their homes, it has been observed that older, high paying tourists are more hesitant, while the younger tourists are more eager to travel post-lockdown. Hospitality structures have also changed over the years, with lesser reliance on traditional hotels and resorts, and increased trust in online lodging marketplaces. MARC is headquartered in Goa, India's most sought-after tourist destination with a high concentration of domestic and international tourists. Our services of market research and feasibility studies have helped our clientele in the hospitality sector to understand the region's tourist profile, tourism trends, type of hotel clusters to grab the available opportunities, enhance service quality, attract more guests, and function efficiently.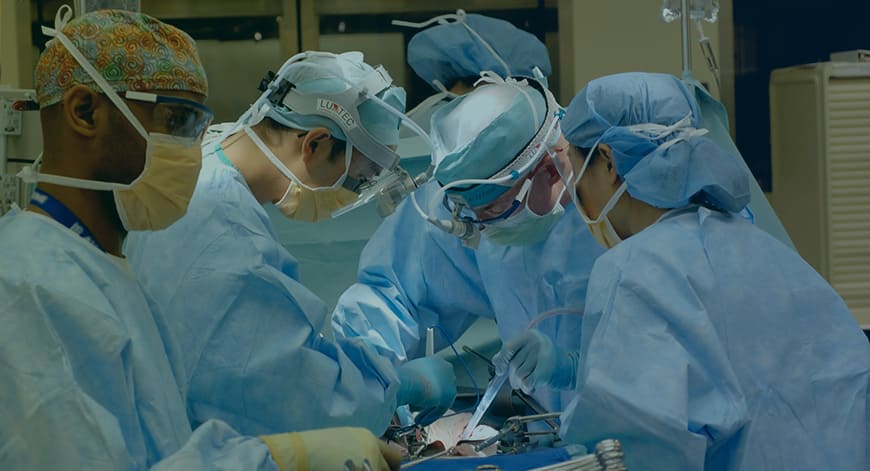 Industry
Healthcare
MARC has also been instrumental in doing research for a Pharma company that wanted to explore the USA markets for best-performing products in nutraceuticals, cosmetics, and dermatology categories. We conducted a detailed evaluation of the American Pharma Market and did a Research Analysis for contract manufacturers & distributors of five countries outside of the USA.
The advent of the COVID-19 pandemic, better understanding of mental health and rapid digitization are factors that are transforming the healthcare sector, to name a few. The U.S. healthcare industry's profits are expected to grow some five percent a year through 2024, with MedTech and healthcare IT growing the fastest. In the age of digital medicine and AI driven healthcare systems, what measures do healthcare firms need to adopt? Our experienced professionals have the knowledge and skill set to assist healthcare firms with strategic advisory, expansion, customer trend analysis and a variety of other services to stay relevant and keep progressing.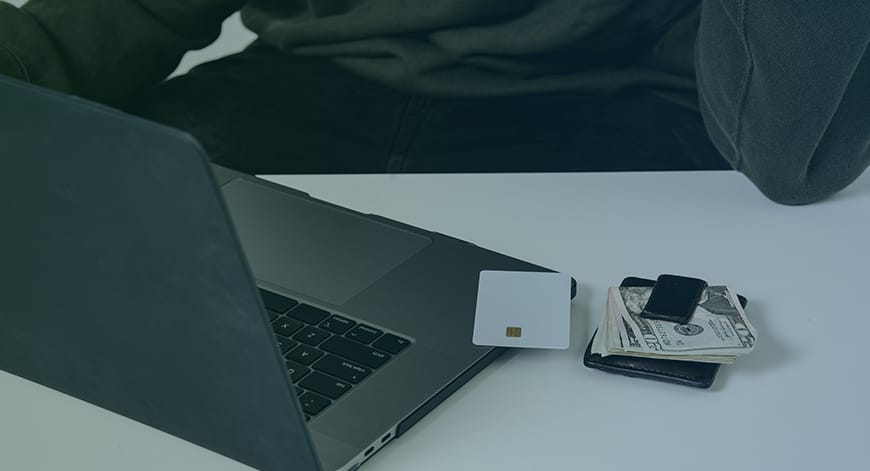 Industry
E-Commerce & Retail
This is the sector that has constantly changed the rules of demand and supply. With global norms shaping the development of the E-Commerce and Retail sector, technology has made it reach a never-ending foresight of change. MARC has helped clients choose the right means of managing inventory, modelling commercial workflows, and develop successful sales channels.
While most businesses succumbed to the stringent COVID-19 restrictions, the E-commerce industry scaled up into a resourceful behemoth, revolutionizing the business world. The impact of this sector has transformed consumer behaviour patterns and supply chain functions on a large scale. 4.1% of the FMCG sales in the United States took place through ECommerce channels. This dynamic industry can be convenient to operate in, and yet it's constantly changing ways can be difficult to keep up with. MARC can provide businesses with market research, deal advisory, financial analysis and a multitude of other techniques, to constantly adapt and thrive in the Ecommerce sector.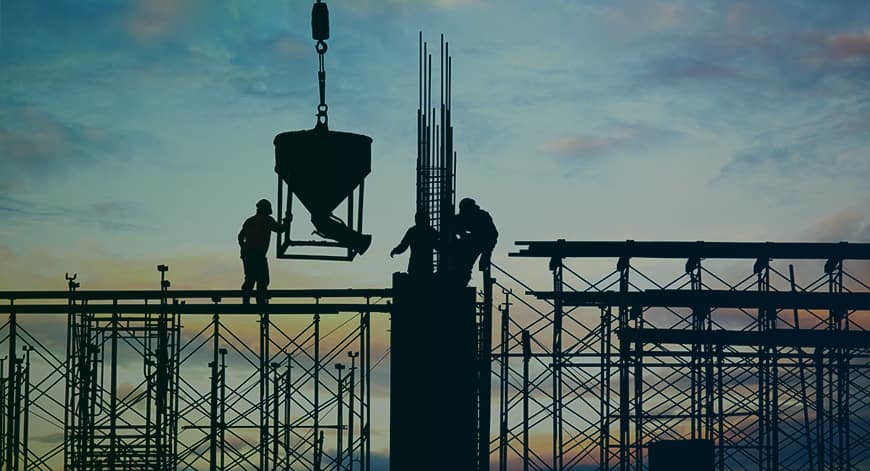 Industry
Construction & Infrastructure
MARC has a fair share in the pie of expertise in the development sector. Our projects span across feasibility studies and helping clients decide the right building blocks for projects.
The progress of a society rests on the shoulders of its infrastructure. The market size of the U.S. construction sector was valued at around 1.36 trillion U.S. dollars as of the end of 2020 and was expected to decline further in the next year. Households, businesses and economies at large can only flourish in the presence of strong and flawless construction, be it residential, commercial, or even non buildings. As humanity adjusts to the new normal, workforces across the globe evolve, and the quality of production continues to enhance, there is a strong need for firms to broaden their capabilities. MARC's proficiency at M&A, due diligence, formulation of SOPs, deal advisory and other services, can give optimum results in viability studies and provide clients with the building blocks to lay the foundation for a better tomorrow.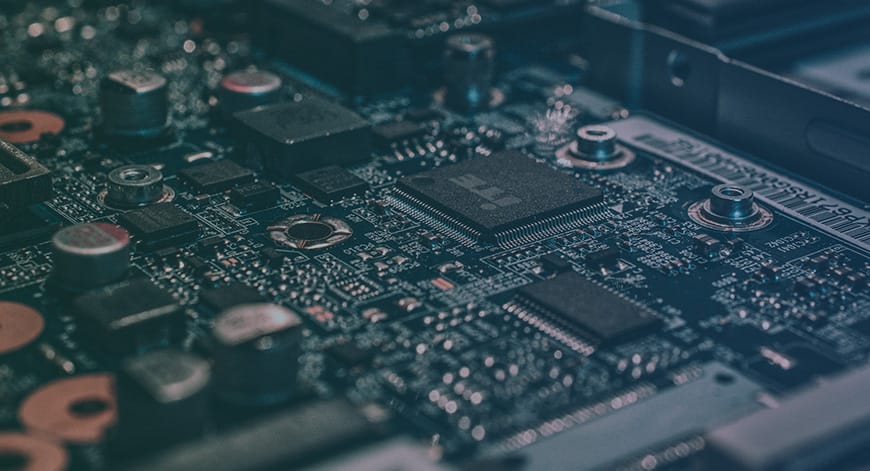 Industry
Technology
MARC has combined its expertise in finance, economics, strategy, and devised means of integrating technology to streamline workflows. We develop technological infrastructure and review systems, extensively using the marvels of blockchain and automation.
The tech-industry is fast-evolving thus making it a complex and competitive environment.
Technology devices and infrastructures are becoming smarter and more connected, thanks to the support of emerging technologies such as 5G and artificial intelligence (AI) in the Internet of Things (IoT). As innovation and automation eliminate the pain points of various industries, the holistic integration of technology and human resources becomes critical to developing a hybrid workforce. To stay relevant in this volatile market, firms must use technologies to maximize scale, improve accessibility and provide solutions to humanity's most pressing problems. We have a rich experience with helping upcoming tech firms make Finance, economics, strategy, R&D reports, and data analytics. We develop resilient tech and review systems to streamline workflows and pivot businesses towards better performance and growth.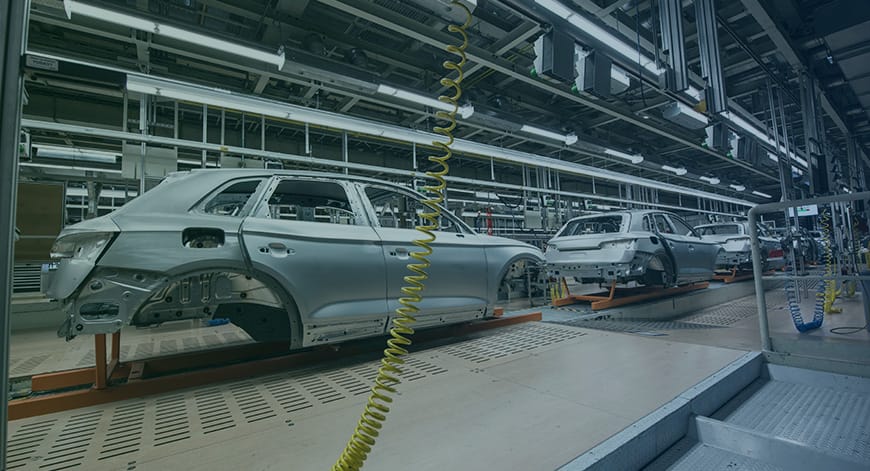 Industry
Manufacturing & Services
We help our clients set up intense control checks on quality, procurement, inventory, and ERPs. Businesses from this sector have reached out to us to boost sustainability and minimize wastage.
In the rapidly changing industrial landscape, products that once were essential to mankind often get outdated. In a world of constant disruptions, how can capital- intensive businesses in the manufacturing sector cope? In January 2022, the value of the Manufacturing Employment Index in the United States stood at 54.5 indicating a positive development in the manufacturing sector employment. Be it a small-scale business-like plastic caps, or a massive one like shipbuilding, MARC understands the needs of each manufacturing enterprise as well as the specific industry they belong to. Our experts' extensive feasibility studies, research data, operational guidelines and other resources will enable you to succeed in this market and enhance your capacities.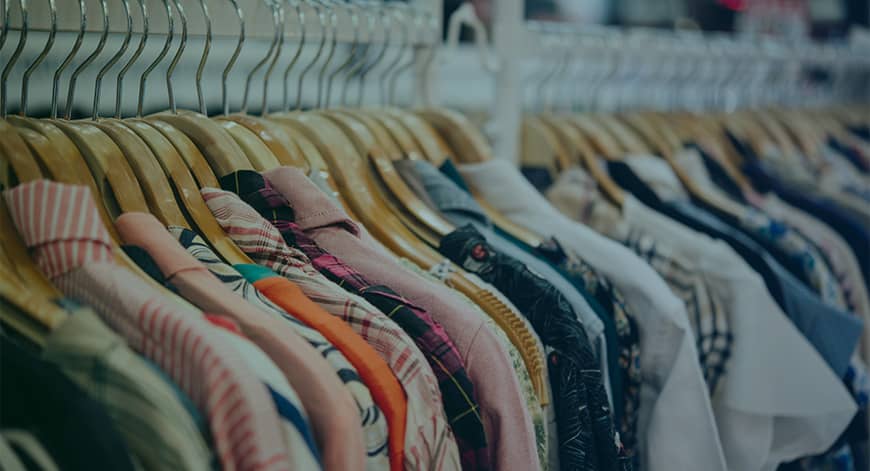 Industry
Clothing and Textile
The latest trends, market size, customer buying patterns, are just some of the aspects that we study in-depth, giving clients accurate data that can help in formulating strategy when entering a new market, setting up a manufacturing unit or increasing stores in different markets.
The textile industry spans beyond fashion apparel. Medical textiles and protective apparel are only two examples of the niche products finding origin in the textile industry. When the value of industry shipments is measured the U.S. textile and apparel industry stands at $70 billion. MARC offers a variety of services catering to the requirements of the textile firms ranging from market research and data analytics to financial modelling and strategic advisory services. With the help of our experts' well researched and practical insights, one can gain the clarity required to stay abreast with the latest trends and keep flourishing in this diverse industry.
Industry
Consumer Products
MARC has helped companies fuel growth by providing them accurate market feasibility reports, research data, and other tools, to implement strategies that can be a part of this customer-centric industry. FMCG, durables, non-durables, personal care, etc., make up this strategy provoked sector.
From FMCG products to perishable fresh foods, the consumer-oriented sector encompasses a diverse variety of products that often overlap with other sectors. As the sector that predominantly defines the B2C equation, succeeding in this environment requires a deep consumer understanding, maintaining streamlined supply chains and robust finances. MARC has helped companies fuel growth by providing them accurate market feasibility reports, research data, and other tools, to implement strategies that can be a part of this customer-centric industry.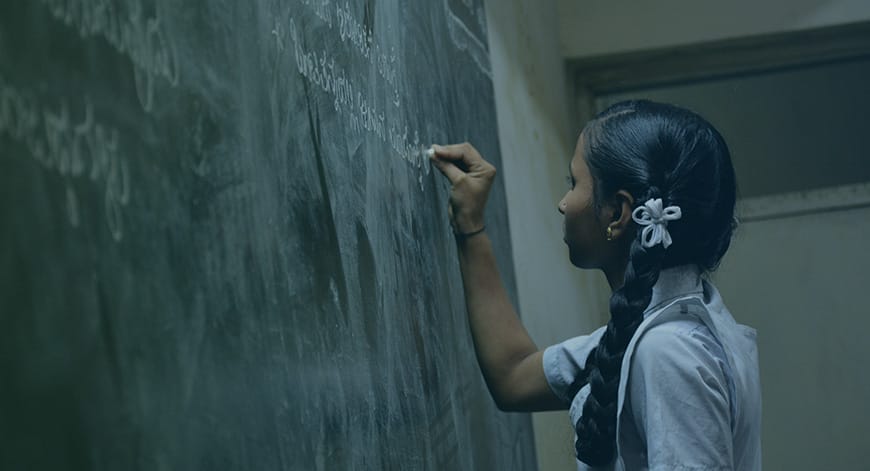 Industry
Education
MARC has been instrumental in helping several institutions involved in the field of education, with a detailed market feasibility study, financial modeling & market research to set up their institutions. This has enabled institutions to hire the right talent and improve teaching methods, infrastructure & fiscal management.
In today's competitive world, an individual's educational background can be regarded as one of their most prized possessions. In 2020, approximately 4.68 million people in the United States earned their doctorate degrees. 70.19 million people in the U.S. had their highest educational attainment as a high school degree. With less reliance on traditional schooling, and the rise of online educational platforms, education systems all around the world are undergoing a transition. Our experience in assisting educational institutions with governance, systems, finance, and management enables us to provide consultancy services to such organizations around the world. Whether it's for an institution situated within the traditional framework or an upcoming online educational platform, MARC can provide actionable roadmaps that are helpful to all organizations shaping people's minds.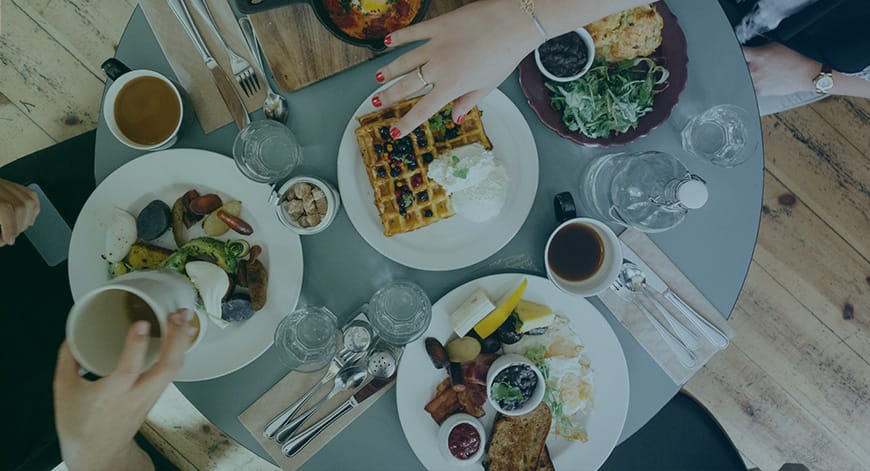 Industry
Food & Beverage
MARC is committed to ensuring that our clients have all the data, partners, fiscal incentives, affordable credit, vendors, that will ensure successful and strategic growth, in identifying the key areas by conducting Feasibility Studies and Market Research.
The food and beverage industry includes restaurants, fast-food joints, food manufacturing operations, catering businesses, food transportation services, and many more. While the quality of food is the major driver for purchase in this industry, many other factors such as packaging, pricing hygiene, storage and delivery channels make a huge impact. 2020 gave omnichannel businesses an advantage over others, and sales of edible groceries in the US grew by 7.8 percent in 2020, a higher rate than the global average. For businesses operating in this industry impacted by varied cultural preferences and high competition, our extensive market research analysis and feasibility studies are in the best position to provide your firm with the cutting edge.