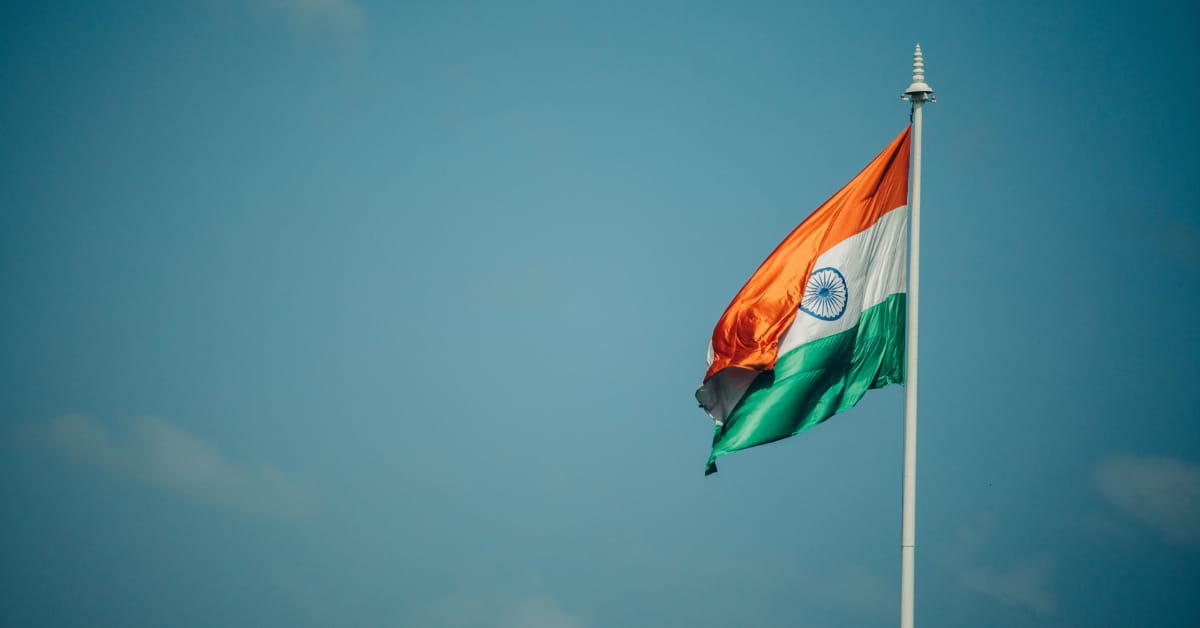 Author – Pawan Kotharkar
Indian Manufacturing Industry has seen a tremendous amount of positive growth in recent times, with more and more companies planning to shift their manufacturing bases out of China and diversify their supply chain. India is standing out as a global manufacturing hub. The Indian government has introduced various policies to promote manufacturing in India while focussing on energy efficiency and reducing greenhouse gas emissions in the manufacturing sector. But what is the reason behind India's growth in the manufacturing industry and where is it heading? Let's find the factors that are driving growth:
Government Initiatives:

The Make-in-India project by the government has promoted investment, encouraged innovation, and created world-class infrastructure. Production Linked Incentive schemes are also helping India increase its industrial capacity, increase exports, decrease reliance on imports, and provide jobs for both skilled and unskilled labour. To increase the convenience of conducting business, the government has made a number of initiatives to rationalise and simplify the current processes. For example, The Department of Pharmaceuticals established a Production-linked Incentive (PLI) Programme for the Promotion of Domestic Manufacturing of Medical Devices with a total budgetary outlay of Rs. 3,420 crores (US$ 469.63 million) from FY21 to FY28 to assure support for domestic makers of medical devices.

Public-Private Partnerships:

India's public-private partnership (PPP) model has been growing positively to improve the industrial sector's contribution to the economy. The infrastructure and health sectors have already embraced the PPP concept. Also, for connectivity, the government has designated 100 essential transportation infrastructure projects. In order to increase regional aviation connectivity, the Finance Minister has also announced a plan to resurrect fifty new airports, heliports, water aerodromes, and advanced landing fields. The Public-Private Partnership (PPP) model will also support coastal shipping.

Rise in International Investments:

India is among the top 10 recipients of Foreign Direct Investment in South Asia. India earned a staggering US$ 58.77 billion in foreign direct investment (FDI) inflow in FY22. Both of these factors point towards the growing interest of major corporations in India. As a country, India has the right opportunity to make itself a global hub for manufacturing by investing in new technologies and infrastructure to boost its manufacturing capacity.

Large Pool of Labour:

India has a large pool of qualified labour making it easier for manufacturing companies to set up manufacturing facilities. Moreover, India under the "Skill India Campaign" has been training people in various skills through different schemes. 2 million candidates were taught as part of the Pradhan Mantri Kaushal Vikas Yojana (PMKVY) 1.0. The government taught 10.7 million candidates nationwide as part of the PMKVY 2.0 (2016-20) scheme, which was introduced in October 2016. 

Rise in Domestic Demand:

Manufacturers have a great opportunity to take advantage of India's strong domestic demand. With a population of over 1.3 billion people, India's consumer market is vast and growing. Furthermore, the Indian economy is expected to continue to expand, providing even greater opportunities for manufacturers to tap into this growing market.
In conclusion, India's emergence as a leading global manufacturing destination is driven by a combination of factors such as a large and growing domestic market, and the availability of a skilled and inexpensive workforce. Moreover, the Indian manufacturing industry is poised for growth with the adoption of Industry 4.0 technologies. The integration of digital technologies such as the Internet of Things (IoT), Artificial Intelligence (AI), robotics, and Big Data analytics can significantly improve the manufacturing process's efficiency and productivity. Industry 4.0 technologies can help manufacturers reduce operational costs, optimize production processes, and enhance the quality of the final product. India's push towards digitalization and innovation can further enhance its manufacturing capabilities, making it more competitive in the global market. With the government's push towards ease of doing business, digitalization, and sustainability, Indian manufacturers are well-positioned to meet the evolving needs of the global market. However, challenges such as the shortage of skilled workers in some crucial technical areas, rigid labour laws, and the need for further investment in research and development still need to be addressed. By addressing these challenges and building on its strengths, India has the potential to become a global manufacturing powerhouse in the years to come.
References:
https://www.fortuneindia.com/budget-2023/economic-survey-2022-23-india-has-unique-opportunity-to-be-global-manufacturing-hub/111362